Artichoke Dance Company in the News
"While the world is drowning in plastic, Neuman's troupe is dancing in it as a way to get people to really see the garbage they generate and discard and understand the damage it causes to the environment."
"Visioning Bodies is organic, flowing and changing." This "artistic engagement with the river is designed to draw attention not only to the river itself, but also to how decisions about its future are being made, and who makes them."
" [Artichoke's Performance] was a perfect way to call attention to the sorry state of our borough's canal."
"To address this issue, rather than using textbooks, papers, and "preaching" about it, the usage of performance art is a way to allow people to empathize and become aware more easily as it's both entertaining, and a less daunting endeavour."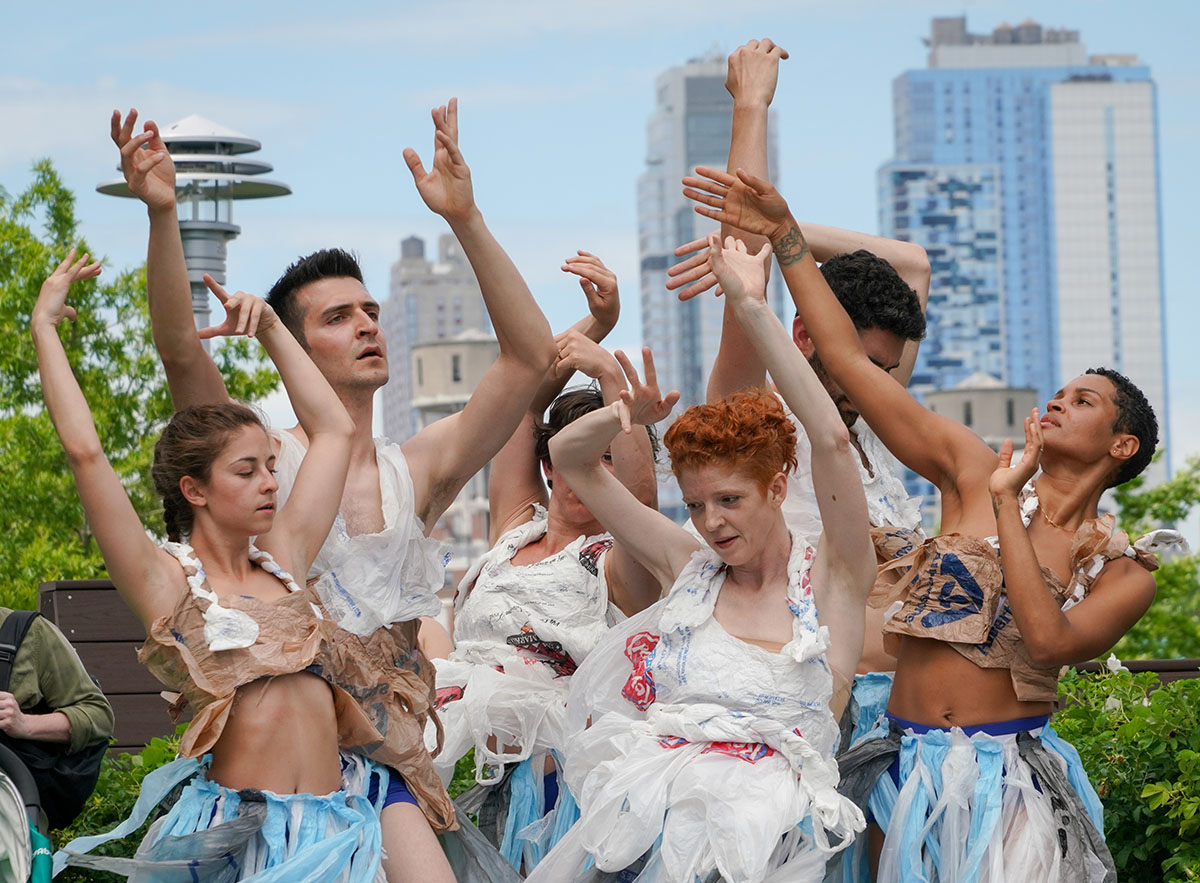 "On the way home from Gowanus Visions and in the days since, I've paid a lot more attention to what I'm stepping over, buying, and throwing out. I hear Lynn's voice in my head."
"Neuman strives to make work that fosters compassion and empathy. Indeed, her work that takes on environmental issues has brought her out of the dance studio and into the 'real world'"
"Lynn Neuman became preoccupied with single-use disposability after she started wondering about waste and who was responsible for it. Hands-on visual components get people involved in Neuman's process."
"As a site-specific work, it was heartening to see this unique moment take place as joggers or pedestrians passed by. Some stopped, others went on their way. Even local children and dogs entered the scene, creating the once-in-a-lifetime interaction particular to time and place that only site specific work can induce -- a cornucopia of surprising and unscripted moments within the context of the structured work."